Il sito Youtube è ormai noto per la vastissima raccolta di video che gli utenti caricano quotidianamente. E' diventato anche un punto di riferimento per gli internauti per guardare spettacoli e concerti ripresi da cineamatori, video divertenti, guide e video tutorial e anche per vedere ed ascoltare gli album musicali degli artisti e cantanti internazionali.
Oltre a guardare, in molti casi si desidererebbe anche estrarre la traccia musicale dal video per inserirla sul proprio lettore MP3, come è possibile fare questo?
Esistono in internet tantissimi strumenti, anche web-based, che consentono la conversione di un video youtube in mp3, ma in questa pagina vi segnaliamo due software molto interessanti.
---
#1. Estrarre Audio MP3 da Youtube con AllMyTube
Il primo software è chiamato AllMyTube e permette di effettuare l'operazione in modo semplice, veloce e cosa più importante, permette di ottenere un file musicale di qualità eccellente.
Scarica prima di tutto il programma, e poi per effettuare la conversione del video youtube in MP3, guarda il seguente video tutorial:
Il funzionamento è davvero banale. Ti basterà copiare la URL del video Youtube e cliccare su INCOLLA URL nel programma.
Senza dover aprire il browser, clicca a sinistra del programma sulla scheda ONLINE: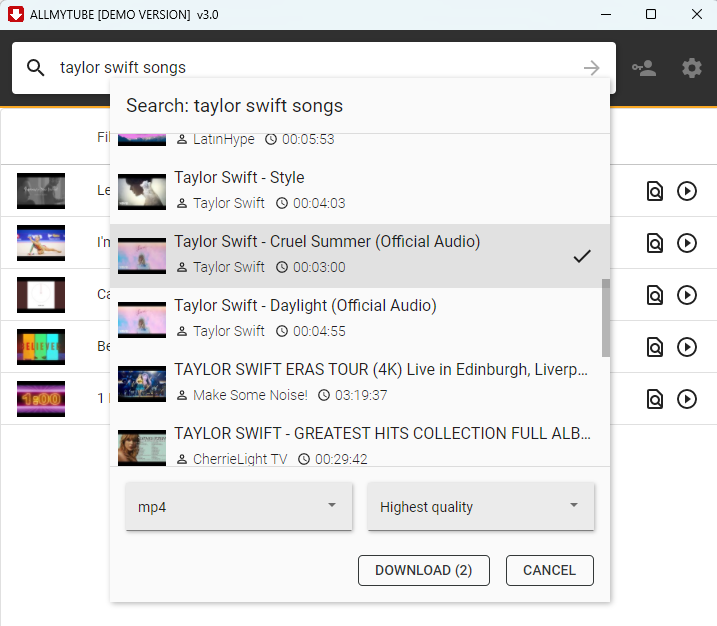 Clicca sul riquadro Youtube per aprire il sito web nel programma. Utilizzando il pulsante di ricerca, trova il video musicale da cui vuoi estrarre la traccia MP3
Adesso copia la URL in alto e ritorna nella scheda DOWNLOAD del programma. Qui clicca su INCOLLA URL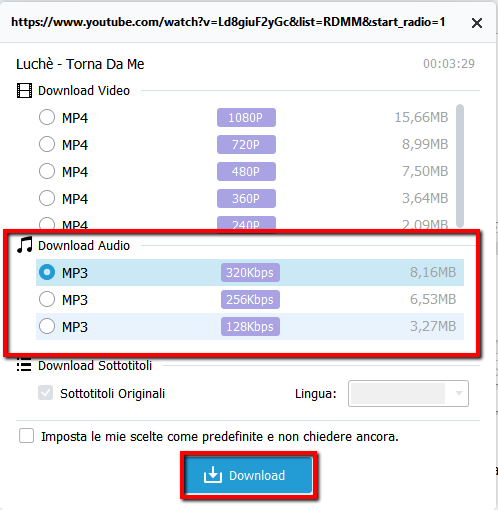 Scegli di scaricare la versione "audio" e seleziona la qualità del MP3 da scaricare (320kbps è la qualità migliore). Clicca su DOWNLOAD per procedere con lo scaricamento della traccia audio MP3.
Il costo della licenza per usare la versione completa è di circa 26 euro, ma consigliamo di usare subito la versione di prova e toccare con mano la potenza del programma.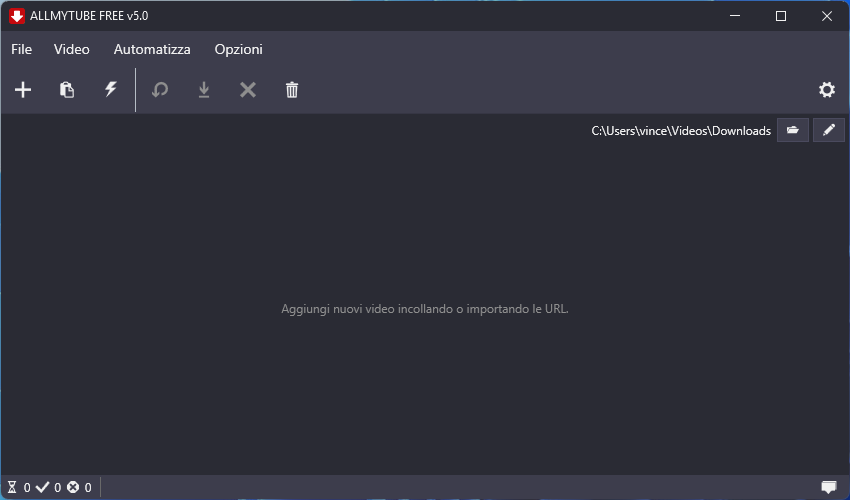 #2. Estrarre Audio MP3 da Youtube con VideoToMusic Converter
Il secondo programma che proponiamo è Video To Music Converter. Si tratta di un semplicissimo tool progettato per estrarre audio mp3 da Youtube in maniera molto intuitiva.
Video to Music Converter è scaricabile gratuitamente dal pulsante seguente: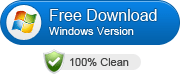 Dopo l'installazione e l'apertura vedrai questa finestrella:
Adesso accedi a Youtube e cerca il video musicale che vuoi convertire in MP3. Una volta trovato trascina la sua immagine di anteprima all'interno di VideoToMusic come mostrato nella seguente figura:
Una volta estratto l'audio dal primo video potrai procedere col secondo, e così via. Cerca, seleziona, trascina e rilascia il video nel programma, e in pochi secondi otterra il relativo file mp3.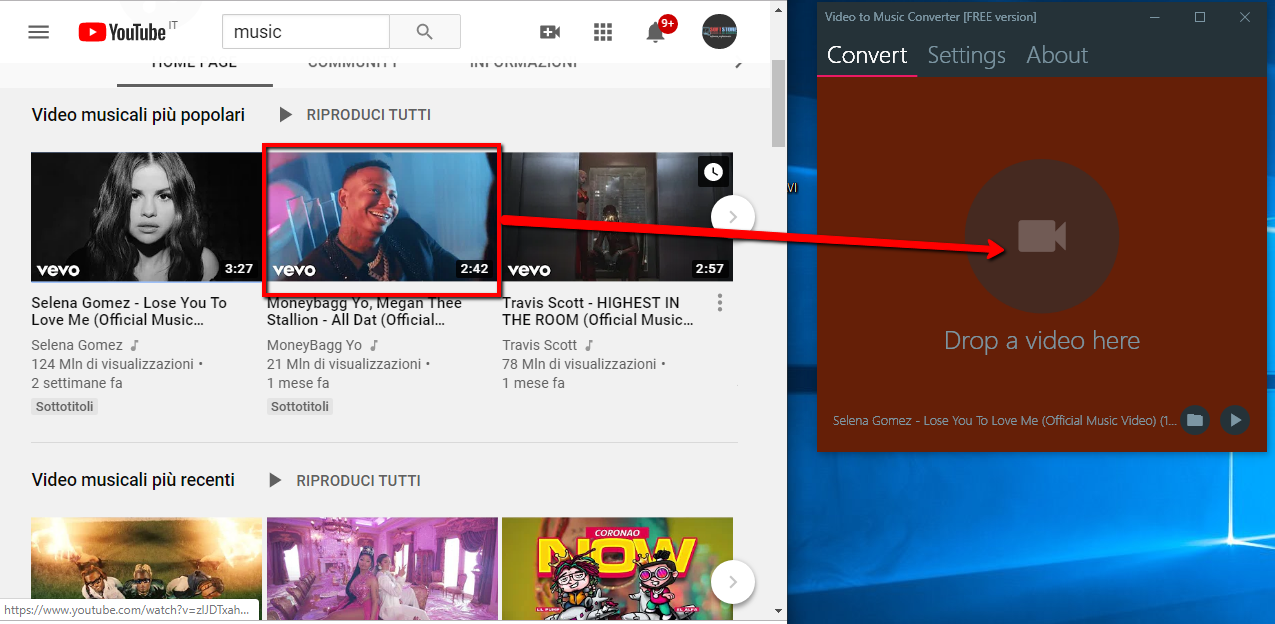 Per accedere ai file mp3 ottenuti dalla conversione dovrai cliccare in basso a destra sull'iconcina a forma di cartella.